There are two things background music when I work and dancing in between things.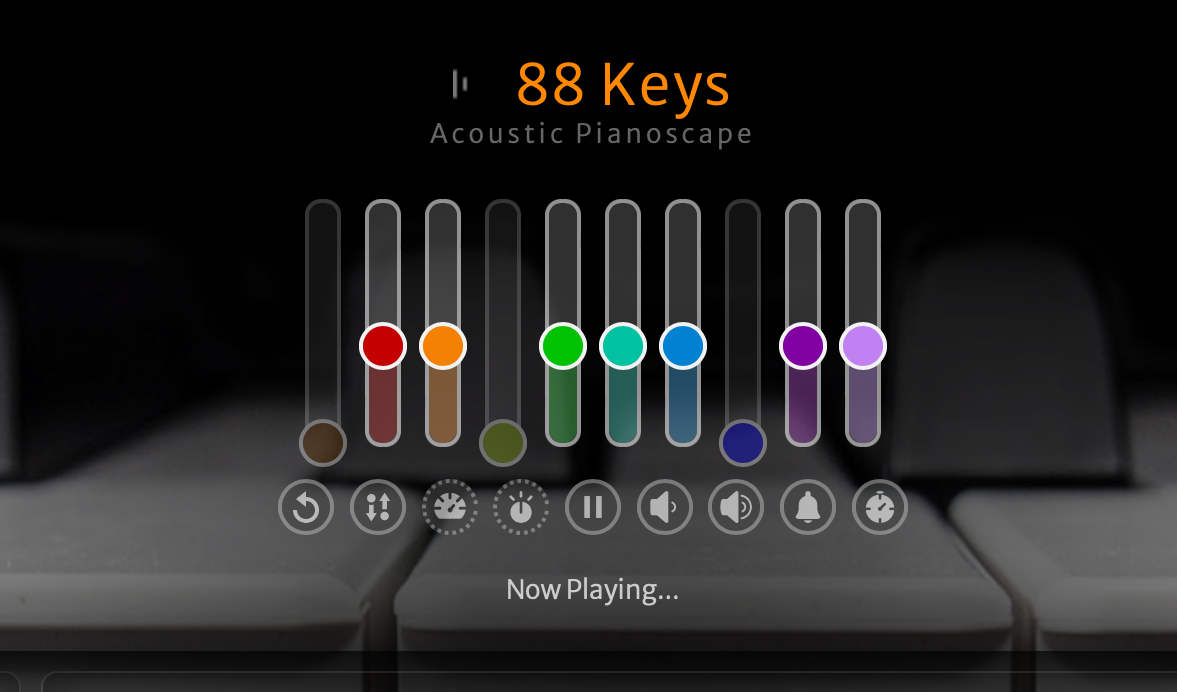 Background work music
I happened across MyNoise as a recommendation from a Coursera Programme called "Organise yourself as a remote worker or Self-employed'. I didn't sign up to to do the course but it prompted me to think about how I design and do my work from my van. I have found creating a familiar aural environment can support my ability to be less distracted and more productive. I like My Noise's aim which is to create beautiful noises to mask noises you don't want to hear…which do not require expensive noise cancelling headphones. I am currently using $35 Apple wired headphones.
My favourite at them moment is 88 keys, a piano generator, that my friend Rachel called funeral music the other day. Each to their own.
Dancing in between things
I am dancing in between things and just to move my body in a way that it bloody enjoys. It is offering an alterative to my main form of daily exercise which is walking, also enjoyable.
Dancing is remindng me of the fluidity of my youth, suprisingly still remembered in these old bones. What do I dance to? To be honest it doesn't take much, however I feel fortunate to have Kerry's Camp Move Play playlist. Kerry created this for those attending the Camp Move Play event at Goat Island Camping that took place at the end of January. I have requested another one, so I can put that on repeat too. Great for hip wiggling when doing the dishes.
On the back of this I would recommend joining up with any dance classes that Rachel Ruckstuhl-Mann is doing with Whanui Moves. Whanui Moves focuses on regenerative movement practice.
That is what is making me happy this week and that I can give a shout out to a couple of friends doing their thing.
Links